I know, I know. You already have insurance. Why do you need another policy? Well, an umbrella policy can help protect your home and assets in the event that something catastrophic happens. And trust me, when something bad happens, you'll be glad you have it! So read on to find out why every homeowner should consider an umbrella policy. 
(Note: this post is geared towards homeowners in the United States. Policies and prices may vary depending on your location.)
Homeowners' insurance doesn't cover everything
Homeowners insurance is a great way to protect your home and belongings in the event of an accident or disaster. However, it's important to remember that homeowners insurance does not cover everything. That's why umbrella policies are so important. Umbrella policies provide additional coverage for things like liability, legal fees, and damages above the limit of your homeowner's policy. So, if you're looking for complete peace of mind, be sure to add an umbrella policy to your home insurance portfolio.
"Umbrella policies aren't just for the wealthy – they can be a smart option for anyone who wants to protect themselves…"
[/nectar_highlighted_text][divider line_type="No Line"]
Umbrella policies provide extra protection

Umbrella policies aren't just for the wealthy – they can be a smart option for anyone who wants to protect themselves from potential legal liabilities. They can also provide coverage for certain types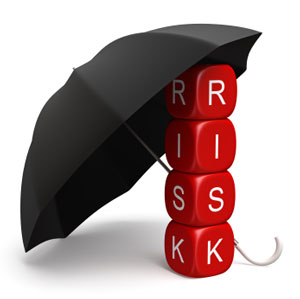 of lawsuits that might not be covered by your regular policy, such as defamation or libel. So if you're looking for a way to give yourself some extra peace of mind, an umbrella policy may be just what you need.

They're affordable and easy to get
Many people are familiar with umbrella policies but don't realize how affordable and easy they are to get. An umbrella policy is simply an insurance policy that can provide coverage above and beyond your regular homeowners or auto insurance policy. Umbrella policies are designed to protect you from liability in the event of a major accident or disaster. They can be incredibly affordable and are usually easy to get. So if you're looking for an easy way to protect yourself from liability, an umbrella policy may be the way to go.
So, should you run and buy an umbrella policy? Probably not. But should you consider one? Absolutely. They're affordable, easy to get, and can provide extra peace of mind in a time of need. And that's something we could all use a little more of. If you have any questions about umbrella policies or homeowners insurance in general, feel free to give us a call or request a quote below – we would be happy to help.